Since I'm a child Corn Dogs has been one of my favorite Appetizers. Every time when I'm bored or have a small rumbling in my stomach I would heat up my frozen mini corn dogs and eat them. Normally for this, I use Air fryer. Actually when compared with other methods to cook, Air fryer Frozen Mini-Corn Dogs are the best. It saves the Chrispy ness of the food.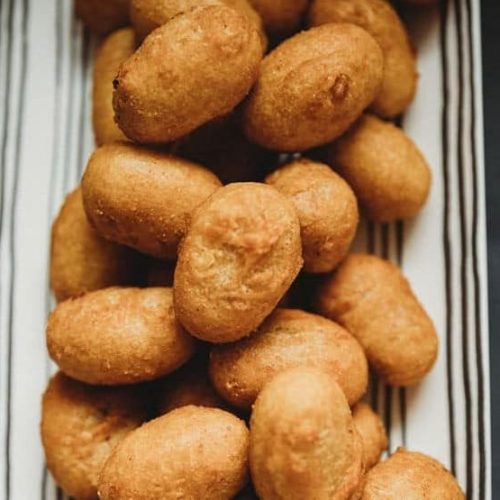 Frozen Mini Corn dogs in the air fryer
How to prepare Mini Corn Dogs using Air Fryer.
Ingredients
1

Potion

Frozen Mini Corndogs
Instructions
Preheat your air fryer to 360° F | 176° C

Place the defrozen mini-corndogs as a single layer in the bottom of your air fryer. (Make sure its only a one layer, other wise you will get uncooked corn dogs)

Now Air fry for 360° F | 176° C for 4 minutes. After this is done share the fryer's basket again and fry for another 4 minutes. If you want more crispy ones use an additional minute.
Video
Notes
Make sure you use a meat thermometer because it is vital to keep your corn dogs near

165°F | 74°C.  
Used Air Fryer
Parchment Paper