What is Brain Out App?
Brain Out app is a puzzle game for mobile devices. This addictive puzzle game is very tricky. For a second you might think that you know the answer for brain out game questions. However, it won't be your expected answer. 😀 You have to think again, Observe the question and retry. These trivia questions actually help to boost brainpower. Brainout will actually test your self against tests of IQ, EQ & tricky challenges. Get ready to think outside the box. In this tutorial, I will guide you how to download Brain Out App for Android & iOS.
Features of Brain Out Puzzle
Climbup from Easy to Hard questions. You will be starting from a question like "How much ducks are here", or "find the different one".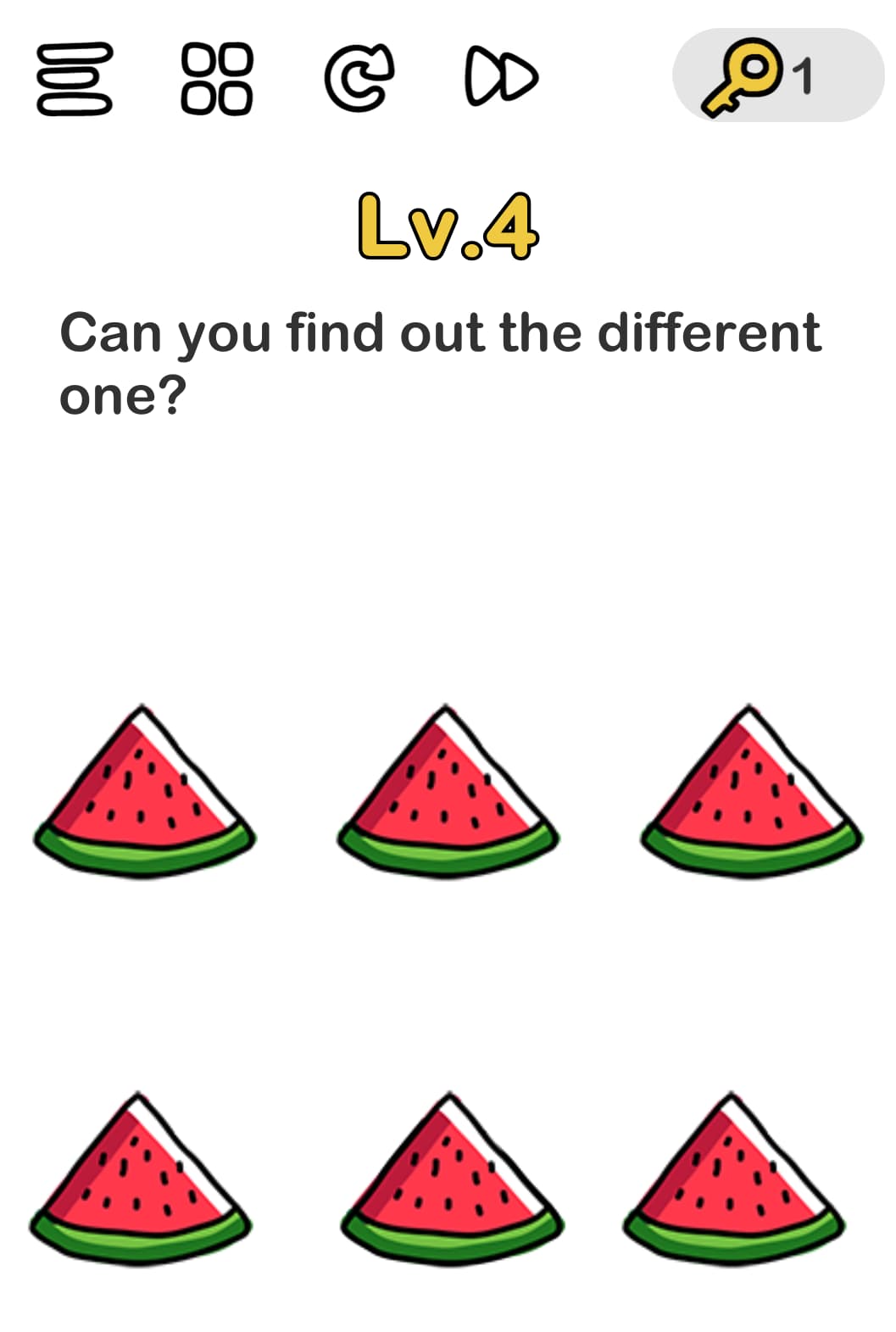 >
Unexpected game answers. Did you try finding out the different watermelon? haha, actually you can move the watermelons. Under one of those watermelons, we can find a different one. You might argive that these are kinda stupid. But no one said that we CAN'T move the watermelons. Likewise, they are many unexpected answers in the brain out can you pass it app challenges.
Awesome graphics and sound effects.
Download Brain Out App (+ APK)
Since Brain out App is available for both Android and iOS platforms you can now download and install Brainout App on any mobile device. (Even on your iPhone). Use the following link to download it directly from official Android Playstore and Apple App Store.
If you are using your desktop to browse this website you might need to initiate the download through your PC or open this webpage using your mobile. Following is Brain out download APK version.
For some reason, if you still need brain out apk you can download it from the below link.
Is there brain out cheats?
Actually, in the brain out app, you can use Keys to reveal tips. You can either use Free Keys, buy keys to watch a video to earn more Keys. Other than that there aren't any cheats available for brainout game. Well, it is not fun if you are cheating an IQ test lol.
Thank you for reading our article. We will release an explained answer list for the game soon. Till that check out our other cool app reviews. BTW we gave 5/5 stars for this app.
References
https://play.google.com/store/apps/details?id=com.mind.quiz.brain.out&hl=en
https://apps.apple.com/us/app/brain-out/id1477841973