Hello again, this is another cool filter I recently discovered. Well, we are all stuck in our houses due to the quarantine. Some countries even have curfews. Because of these reasons we are unable to visit any place and have fun. So yesterday I saw this one video on Snapchat where he is walking in the museum! I was like "wait what!!". I Checked when this was upload and saw that it is very recent. So I DMed the uploaded and asked him how is this possible? So he is the person who told me about this filter.
Simple put this filter will let you go in to a museum. Following is my experience.
So the first time I added the filter it took around a minute to load. Then there was a black door with a glass carpet. And when we go through that door I was basically inside the Horniman Museum.
There was a huge sculpture of a walrus? I don't know what was that animal. Please comment below if you recognize that animal.
ALSO CHECK OUT Invisible Snapchat Filter & Lens
Following is what exactly you can see when using this filter
How to get the lense on Snapchat?
For expereinced users, you just need to search for the "horniman museum" in Snapchat to unlock the lens.
If you are still unable to find it please try the below methods.
Method 1
You guys can scan the above Snapcode to unlock the lense. Also if it doent work open this page on your mobile device and click on the above yellow snapcode. It will automattically open your Snapchat app where you can unlock the filter.
Method 2
1. Open Snapchat Application on your Mobile phone.
Don't have Snapchat app? No worries browse Snapchat website and learn how to install the SnapChat app
2. Click on Search Bar (Assuming you are already logged in to your Snapchat account.)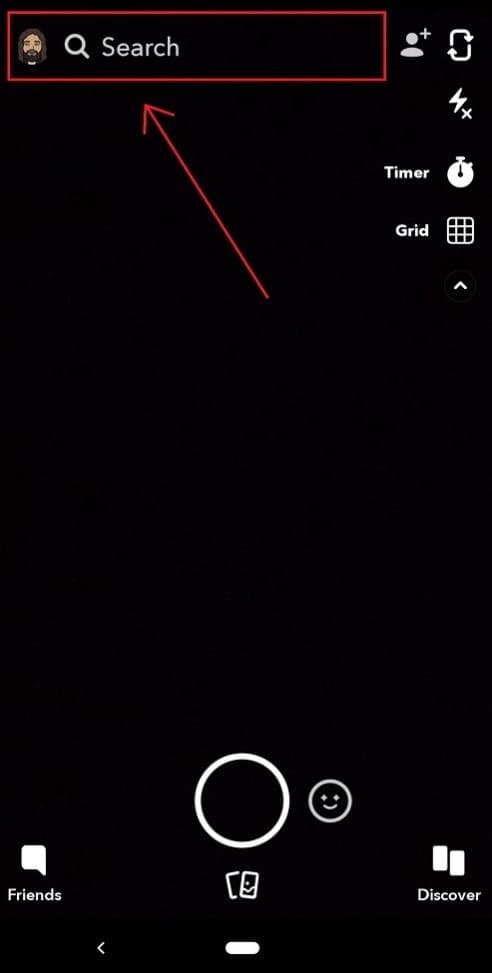 3. Search for the terms " Horniman museum".
4. Scroll down to lenses and find the one by JLondon.
5. Tap on to unlock the lense.
6. Literally walk to the museum.
What is Horniman museum?
Frederick John Horniman established this museum in 1901. Frederick had inherited the tea company of his father Horniman, which had been the biggest tea trading business in the world by 1891[4].
The cash from the company allowed Horniman to indulge in his lifelong passion for collecting. It is said that he travel around the world to collect most of these items.
Also this museum is popular for the large walrus sculpture in the middle on the mansion. Even the our filter we can clearly see it. So some may call this filter as horniman museum walrus filter.
Thank you for reading my article on Horniman museum filter for Snapchat. If you loved this please share it among your friends. They might also love it.