Snapchat Anime Face Lens & Filter is for all the anime fans in the world. This anime face lens will convert your face into a beautiful/ handsome anime face. You will even have your own anime eyes. Hence this is also known as anime eyes lense. It will even make screaming signs when you open your mouth. Since Anime face filter became very popular among Snapchat users I decided to create a proper post on how to enable Anime face filter on Snapchat.
How to Get Anime Face Lens on Snapchat
1. Open Snapchat Application on your Mobile phone.
Don't have Snapchat app? No worries browse Snapchat website and learn how to install the SnapChat app.
2. Click on Search Bar (Assuming you are already logged in to your Snapchat account.)
3. Search for the terms " Anime Face ".
4. Scroll down to lenses and find Anime Face by Paper Triangles. Refer to the image for more info.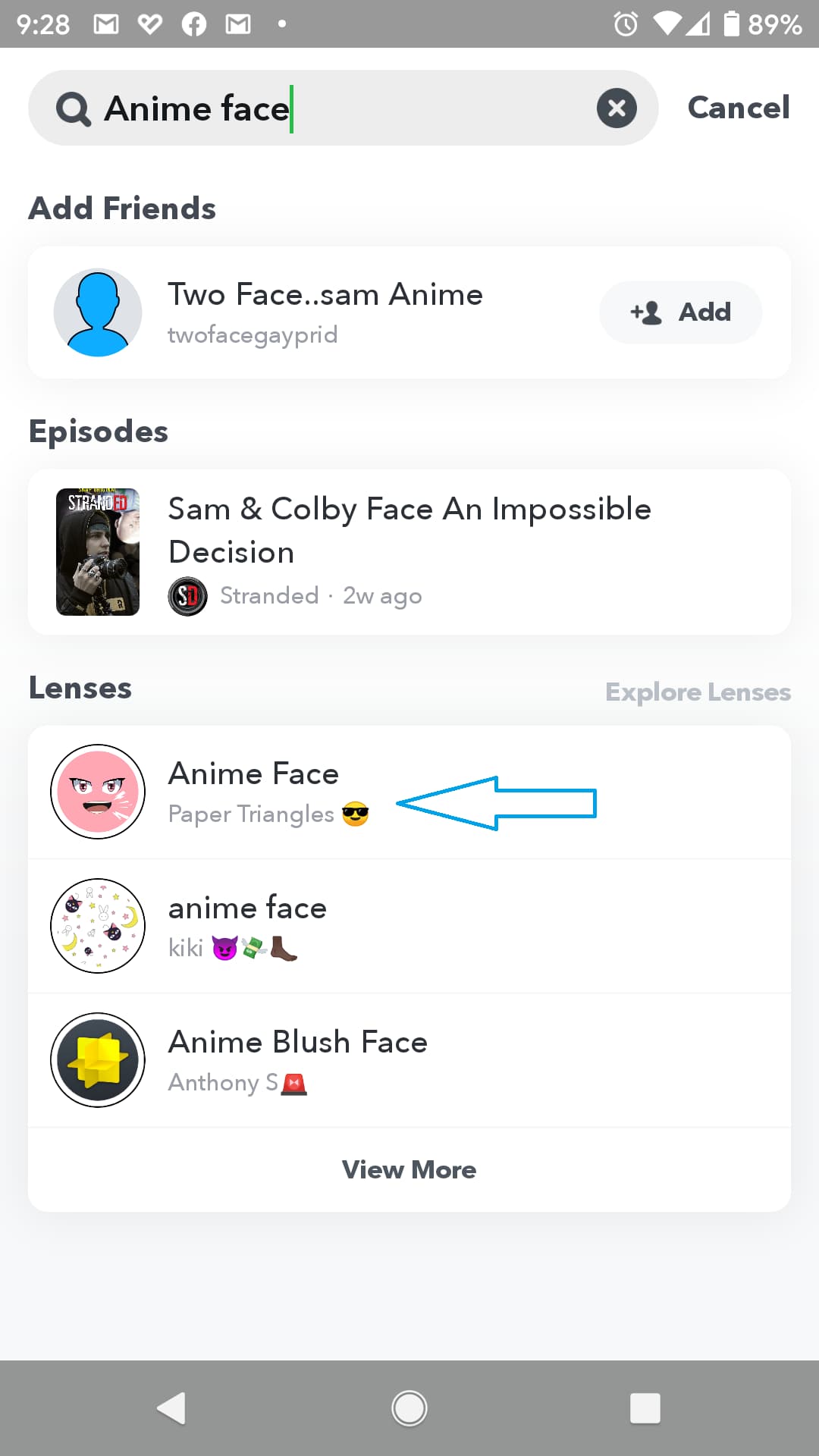 Also if you are browsing this site using your mobile please click on the below link to use an anime face camera instantly.
Thank you for visiting us. If you love it please share it with your friends. If they are anime fans they will probably love it. Let them animate themselves. Also, check out Snapchat Spider Lens.