Keyboards for Warzone: As any avid Call of Duty: Warzone fan and adventure gamer would know, having the best gear is vital for a good gaming experience. The best Warzone YouTubers, Gamers and streamers will assure that having the right equipment is required for successful gaming. For PC gamers, the best graphic card, processor, and monitor are a top preference for their gaming setup. But these only cover the basic requirements to play the game. However, if you want smooth gameplay you must consider having the best equipment to improve your game precise and smooth movements while saving comfort.
As I mentioned before ultimate gaming experience, though, you have to be able to make swift, precise choices while maximizing convenience and durability. Keyboards are super important for fast-paced games like COD Warzone!. On the other hand, this is the best gift you can give for any gamer friend you have.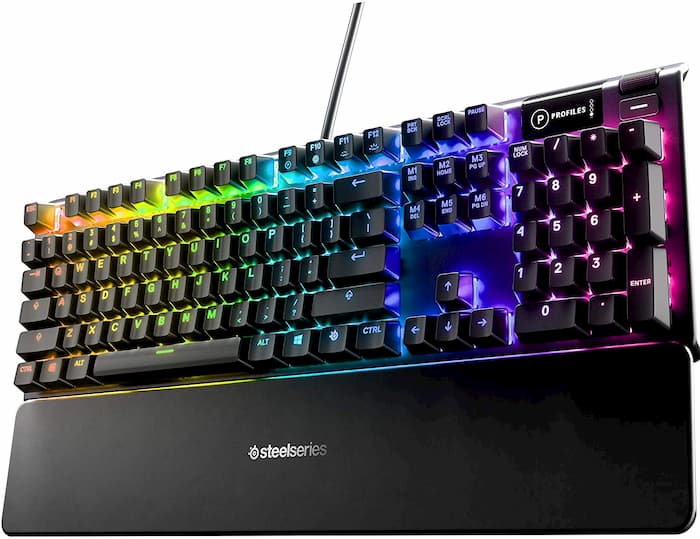 Eventhough, this keyboard is cheap when compared to others in the market this is actually a fantastic keyboard for that price. It can be even considered as a premium mechanical keyboard. The best part is that cheap price includes RGB lights also.
It has Hybrid mechanical gaming switches which have a smooth membrane. One special thing is that it has an OLED Smar display which helps you to customize with gifs, game information, messages etc. It has a good aluminum alloy frame so it is literary unbreakable. Also, you can customize the RGB color schemes according to your requirement. There is a wrist rest attached to the keyboard (magnetic) which will increase comfort.
So if you prefer a cheap but comfort keyboard for Warzone, this is for you!
When compared Corsair K65 bit expensive but it is worth the high price for many reasons. It has aircraft-grade aluminum build which makes it highly durable for long term usage. It has 10 keyless design makes it compact and give you more space to mouse and other equipment. AS mentioned this keyboard includes an advanced lighting control system to improve its looks. CUE support enables advanced macro and lighting programming for virtually unlimited game customizations. Further, this keyboard has 100% percent CHERRY MX RGB red mechanical key switches with gold contacts.
When you think that you are getting gold contact I think the price you are playing is 100% worth for the product. Also, keep in mind that this keyboard doesn't have the right side number pad. So when you are taking the decision consider that!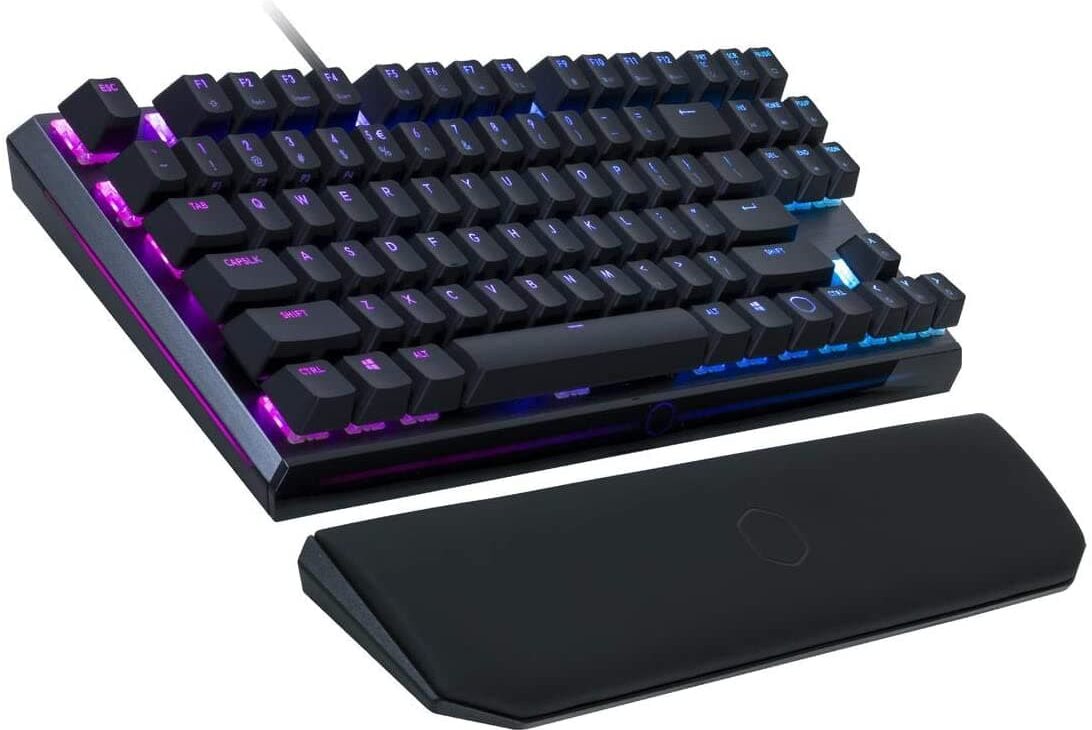 The MK730 is a ten-keyless pro-class game keyboard for desk or on-the-go players. The whisked aluminum style contains a reversible magnetic palm rest for long games. The RGB lightbar on the keyboard provides extra ambiance illumination. This keyboard is completely encrusted with Cherry MX Switches, to ensure flexibility, durability, and tactile pleasure. On-the-fly controls allow you to adjust the configuration in real-time and hybrid key roll-over guarantees all of your quick keypresses.
Also same as the previous keyboard this one also does not have that right num pad. So if you are no comfortable with it this is not for you. However, since you are focusing on the Best Keyboard for Warzone this is a cool keyboard.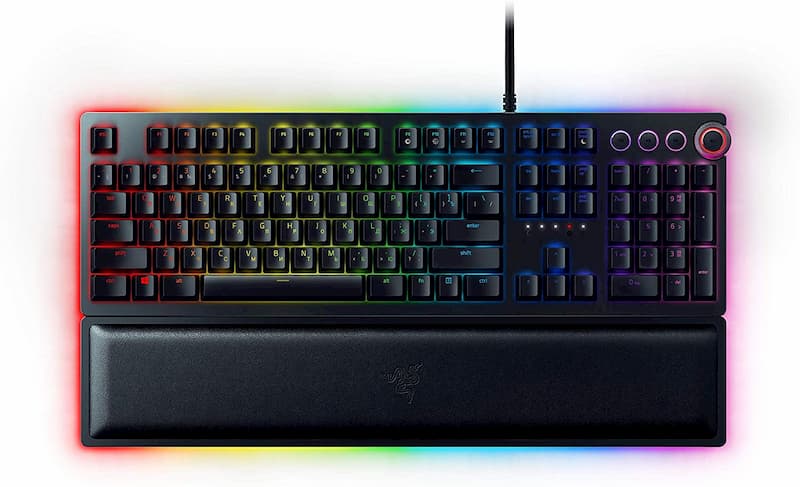 If price is not your concern this is the best keyboard you can get. Razer Huntsman has the Fastest Mechanical Keyboard Switches Ever. Eventhough, you won't be able to feel a difference it can definietly improve your mulitplayer performances. This lightweight keyboard has the perfect RGB lightings you can ask for!
It has the latest Razer Optical switches that utilize light-based actuation, registering key presses at the rate of light. Using Razer Chroma software you can personalize the lighting of this keyboard. It supports around 16.8 million colors. It has an aluminum frame and a magnetic wrist rest. Also if you purchase this keyboard from Amazon you can get a 2-year warranty.
However, some people are saying that Razer Huntsman Elite keystrokes are too loud. So make sure you read reviews before purchasing this product.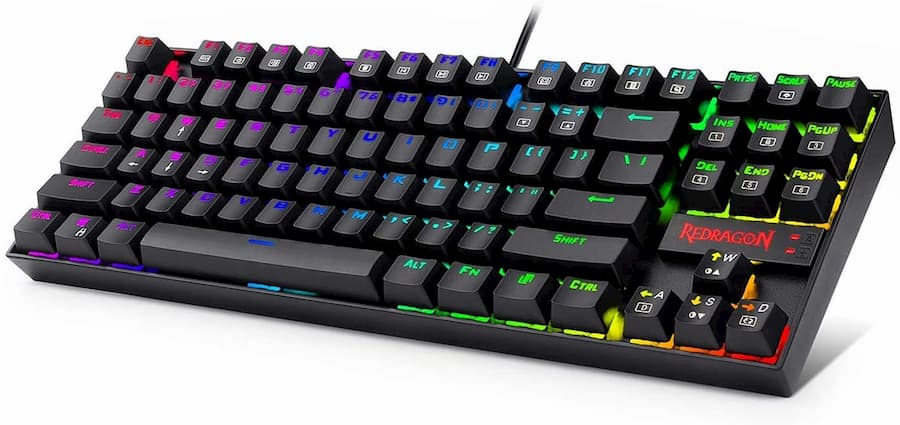 I must say when Redragon K552 is a very cheap but its quality is unbeatable. It has 87 Mechanical Keys with Custom Cherry blue like Switches for durability and quick response. This gives that satisfying "Clicky" sound. K552 has 18 different RGB lighting profiles with 9 various colors. Also, it has 5 brightness levels. Especially it has Anti Ghosting features which means, ALL 87 keys are conflict-free which increases your gaming performance. There are 12 Multimedia keys, with perfect Non-Slip Ergonomic, waterproof (Splash only) design.
However, as you can see on the image this is another small-sized keyboard. K552 has only 87 keys which makes it a compact keyboard. Also, this keyboard does not come with the wrist guard which might make it less comfortable. But this is way cheaper when compared with other keyboards.
Also check out Vikkstar123 warzone settings.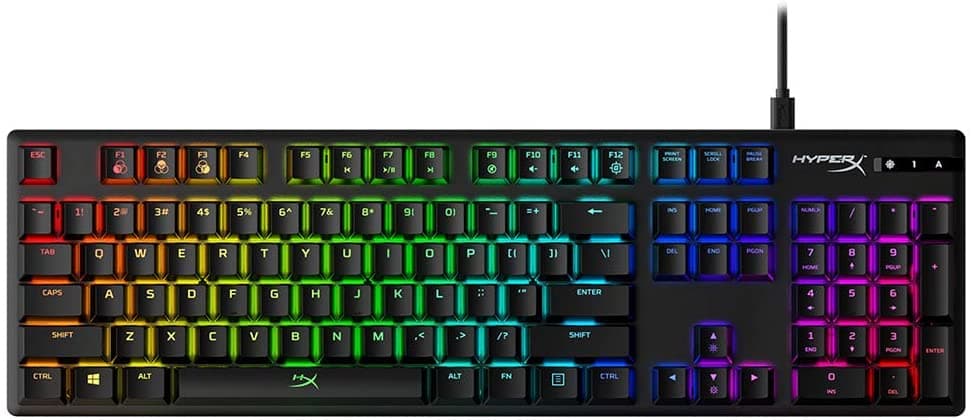 HyperX Alloy Origins is another mechanical keyboard you should consider purchasing or gifting any modern warfare lover. This is a full layout HyperX (Red/Aqua) switched one. It has RBG backlights and compatible with NGENUITY which is HyperX's software to personalize your Alloy Origins Keyboard. Hyperx Alloy Origins weights almost 3 pounds. Also, there is Onboard memory enough for three gaming profiles. Like any other keyboard, this one has the Full aircraft-grade aluminum body which helps with durability. This product was released in October, 2019.
Keep in mind that still, NGENUITY is a Beta version. So some users have identified some issues when trying to configure LED backlighting using the software. So which makes this keyboard not very user friendly. So you might have to read the manual before using it. Also, as you can see in the image this one does not come with a wrist rest.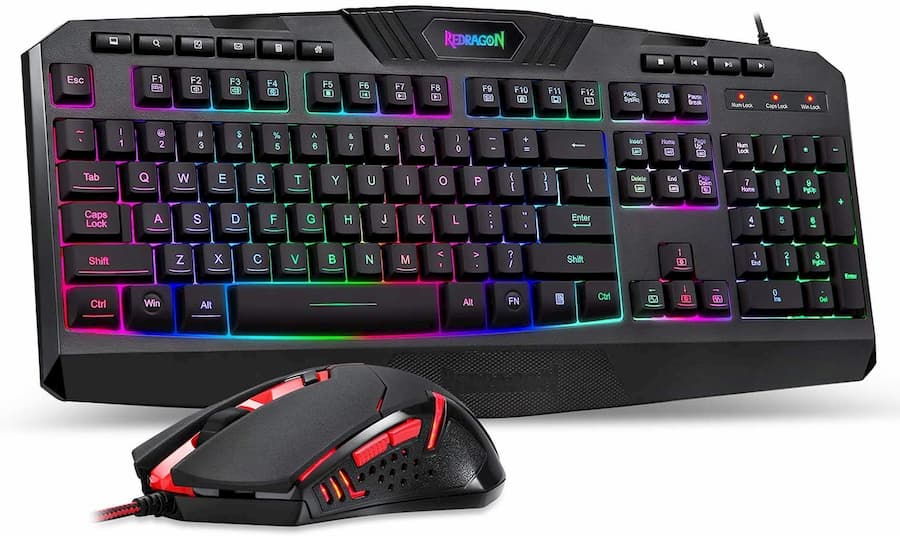 What if you can buy both Gaming Keyboard and Mouse for a very cheap price? If you are looking for a very cheap alternative this choice is for. Well, this keyboard comes under the budget section. So you won't get the same performance as other above mentioned keyboard. But it is very cheap so you have to consider it.
But for that cheap price you will be getting a Non Mechanical RGB Backlight gaming Keyboard. So if you are looking for a non-mechanical keyboard this is for you. On a positive note Redragon S101 has a hand rest for that budget price. Well, it is small and not pluffy but it will reduce the distress you will have when playing games like call of duty for a long time period. Also do not forget the you are getting a gaming mouse also!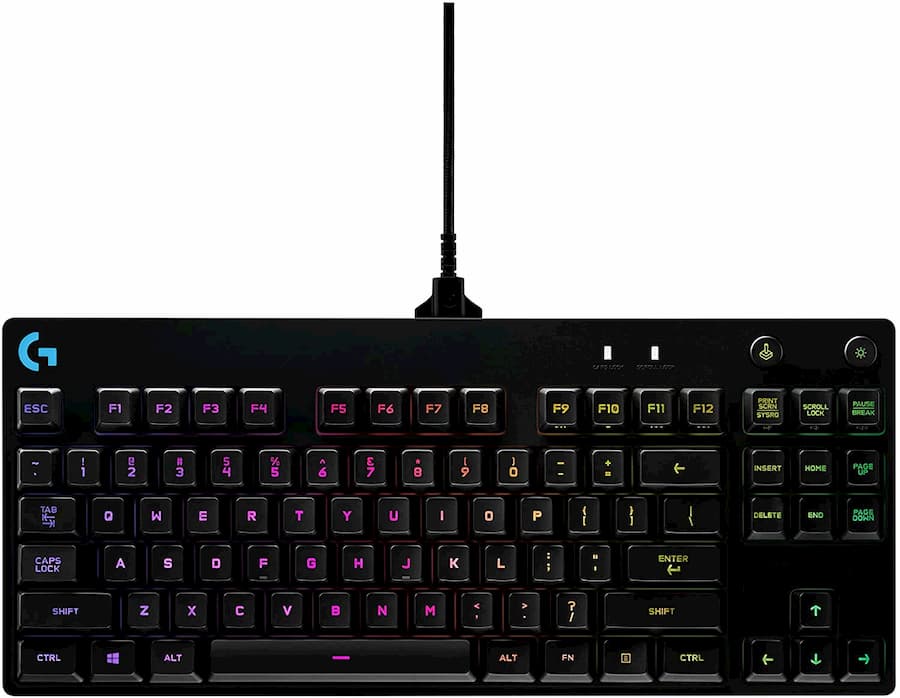 Logitech G Pro Mechanical costs more than 200$. Well, I started with price since this Keyboard might be too expensive for most of us. If not I suggest you to select Logitech G Pro instead others.
So why it is so expensive? What makes it special? It has a Detachable Micro USB Cable and it is optimized for portable use. Also this one uses Romer G switches deliver which are 25% faster than standard mechanical switches. This means every keypress will react instantly. Also this keyboard utilizes Logitech G LIGHTSYNC technology which means the RGB lights with adapt to the gaming scenarios.
Specially this keyboard (using the Logitech software) will identify most of the games and automaticalyl activate the relavant profile from 300available profiles.
Razer BlackWidow Elite is another full layout RGB enabled mechanical keyboard. Even though, this keyboard was released in 2018 still Razer BlackWidow Elite is one of the top-selling gaming equipment in the market.
By looking at it we can see that this keyboard is well optimized to increase users' confortness when playing games. That thic, pluffy wrist guard make you hands confortableall the time.
When it comes to thosemechnaical Razer green switches they have double side walls for increased stability, and protection against dust and accident liquid spillings.Whenyou combine this keyboard with Razer Chroma(The software) you can cutomizes most of the aspects of it including RGB lightings.
Another special thing is that there is a MIC jack and seperate USB port located in the keyboard. This works as an extension.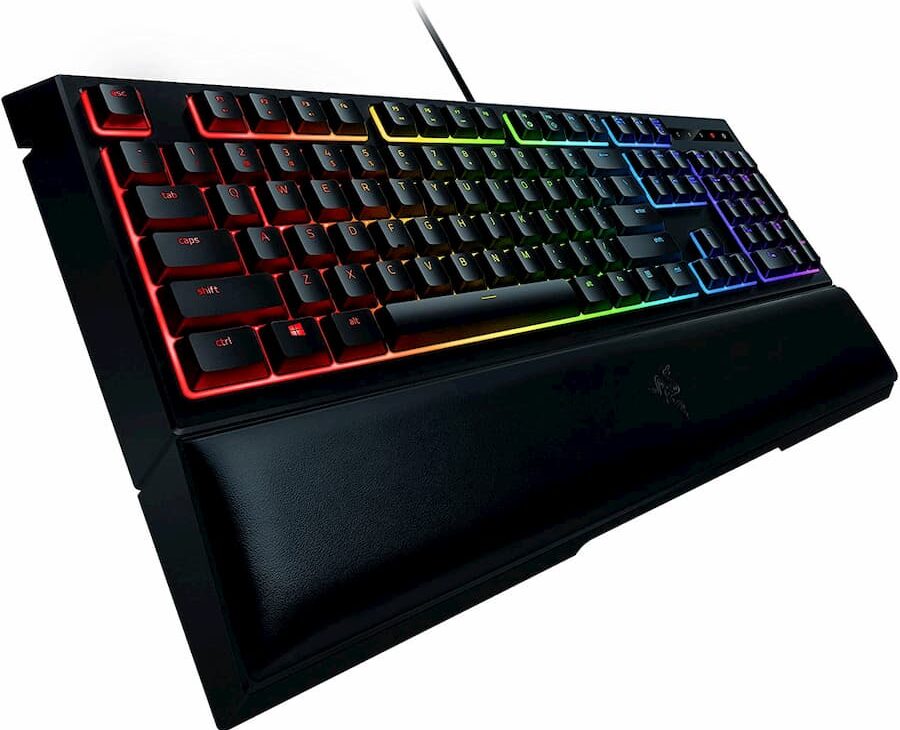 We carefully balanced out the price and the performance and decided that Best Keyboard for Warzone of Razer Ornata. Actuallyit shines out from other keyboards due to its low price, performance and durability.
On the other hand, this is the keyboard I'm using right now. And I can vouch that I have spilled coffee on it many times. Literary nothing happened to it. Let it dry can you are good to go!
This keyboard has High-Performance Mecha-Membrane mechanical switches which give the tactile"Clicky" sound on each keypress. This means When you press a key, the mechanical switch presses the top to register the stroke. This reduces response time. Currently, this keyboard supports 10-key rollover and 10-key anti-ghosting, 
Also it is focused for comfortness. That spongy magnetic wrist rest confirms it.
A review from Amazon user.
Conclusion
Above is the Top 10 list of best Keyboard for Warzone. Actually it doesn't stop there you can use above keyboards to any of the games you love. Even for Fall guys!
Even if you are a competivive serious gamer or a person who plays games for fun this list is for you. Also on above list you can find cheaper products as well as premium products.
Finally if you guys have any concerns about this post please comment below. Also if you there are better keyboards for Warzone than this please let me know, I will update the post ASAP.
Have fun!