ACE Play App Can You Make The Most Baskets? is for all the fans of The ACE family youtube channel. This app is a sports app. It can be categorized as an adventure basket ball game. Well, all know that the ACE family is very famous for their worldwide travels. Now it is your chance to travel with them. Using this ACE App you will be able to travel with your favorite YouTuber around many basket courts in the world. Don't worry you can travel with both family members, Catherine and Austin. Also I recommend you to check out dazz camera app
What is ACE Play App?
Simply this app is a product by Ace Hat Collection, Inc (AKA YouTuber). It is based on the basket ball game. Currently, the ACE family has more than 18 million subscribers. And this app has been trending as the 1st app in the USA App Store. While playing the ACE Play App game you can earn in-game coins. This will let you go on a shopping spree and be the best ACE family stylist in the world. One of the best features in this app is the capability of sharing your styles on social media such as Facebook, Instagram, and Twitter.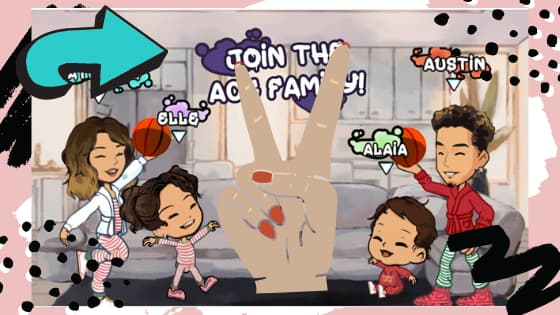 Other than that ACE play has monthly competition. You can win real prized from these competitions. If you make the highest number of baskets within a pre-defined time period you have a chance to win this competition. Top player's games will be streamed live.
You can download ACE App by going through following links.
Download ACE App for iPhone
Above is the direct link to download the ACE App for Apple iOS. Please make sure you post a review after using the app. If you have any concerns with the app please comment below. We will try to reply you as soon as we can.
Download ACE App for Android
Unfortunately when I was writing this post they still haven't released a link to download ACE App for Android. However there is a possibility to find ACE Play APP APK in future. Also I will make sure to update the post when they release the Android version. So you can install it on Samsung, OPPO, Xiaomi, Pixel etc.
The Ace Play Family App Features
Play basketball with ACE family members.
Travel around the world. Visit different basketball courts. Have fun.
Earn free in-game coins. Upgrade your character.
This app will give you discounts when buying stuff from ACE family store.
Participate and win monthly competitions.
Thank you for reading our article. If you have any questions please comment below. Also if you loved this article please share it among your friends. They might love it too.