Call filter plus is an amazing feature introduced by Verizon in 2019. It helps you to Screen/ filter your receiving calls and block spam with their free Verizon Call Filter app.
In the current world, we all are familiar with spam phone calls. Personally, per week I receive around five spam or marketing calls. This was an issue for a long time. However, due to technological development we can easily block these unwanted, unrelated calls.
What is call filter plus verizon?
As I mentioned above this feature helps you to get rid of those spam (marketing/ scam/ blacklisted) phone calls you are receiving. According to Verizon.com, you are able to screen all of your incoming calls, and if these calls are spam it will block them for you. Also, you have the capability of reporting unwanted, unrelated calls you are getting. So Verizon can add it to their list.
Currently there are three versions for Verzione call filters.
Also Checkout – Ethnicity Estimate App
1.Call Filter (free)
This version is available for free with standard monthly Verizon plans. Also, prepaid users can get this feature. With this basic version, you can screen the call and redirect spammy ones to your voicemail. This is decided by the risk level of each call.
2.Call Filter Plus
This is the premium version of this feature. You will have to purchase a separate plan for this feature. Currently, this is not available for prepaid customers. Also, you need to have a compatible device to use this premium functions. You can get a list of supported smartphones from the below link.
List of supported devices.
With this paid plan you will get following features.
3. Call Filter Spam Block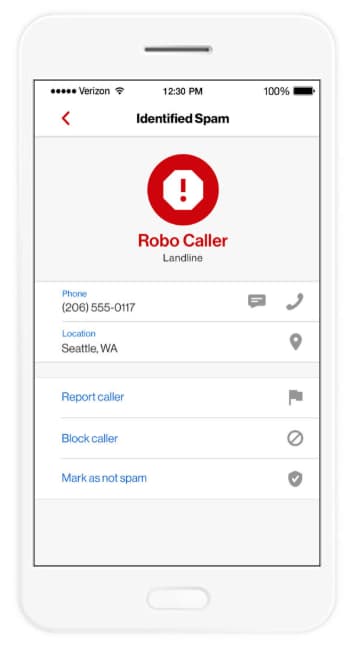 This is not actually similar to the Verizon call filter. The difference is if a number is spammy it won't be able to even leave a voice mail. The blocked numbers will never be able to reach you!
So as you can see you can select any option from above to block unwanted phone calls.
How to get call filter plus for free?
Want to test this feature before purchasing the plan? You can try the Verizon call filter for 60days for free. Yes! you are currently this is just a trial.
To do this you have to browse to following official website of Verizon. Then click on try it for free.

It will ask you to log in to your Verizon account where you can sign up for a trial. So you will be able to use this feature free for 60 days/ 2 months.
Well, after the trial period if you are interested you can purchase a paid plan for this feature. Or you can just stick to the free plan.
Comparison of free version and call filter plus
| | | |
| --- | --- | --- |
| | Call filter | Call filter plus |
| Spam Detector | √ | √ |
| Spam filtering Capability | √ | √ |
| Checkup who is calling | × | √ |
| Spam lookup | × | √ |
| Risk Meter | × | √ |
comparison
How to download Spam Filter App
If you register with the service you will have to download the app. You use following links to download the app from official Verizon Consumer Group App store.
Thank you for reading our article. If you loved it please share it among your friends. They might also love it.