Want to know How to put the bear voice on Snapchat? Well you are in the right place!
Snapchat is very useful to send out quick Snaps to your friends and family. This is one of the main reasons why I still love this app. Did you know that these snaps only last for less than 24 hours? It is even said that you are unable to recover snaps which are more than 24 hours old.
Well, how old were you when you found out Snapchat also has a hidden voice filter function? Well, I'm using Snapchat for a year now. I learned about this last month!
How to get voice filters on Snapchat
First, you have to make sure that you are using the latest version of Snapchat. To do this open the Android play store or Apple app store and check whether there are any updates available for the app. So if you have the latest version of Snapchat you already have this feature enabled.
AS the name suggests, voice filters have the ability to edit the tone of your own voice. It is true that we were always focusing on Instagram photo/ video filters. Unfortunately till now even I didn't knew this kind of feature was there on Snapchat. No doubt voice filters are as fun as other kinds of filters.
You can follow below guide to access voice filters.
Step 1) Open Snapchat app.
Step 2) Record a video with your voice as usual.
Step 3) Click and hold the speaker AKA volume button on the left bottom of the screen. Refer to the image below. It will open a new section where you can see several voice filters.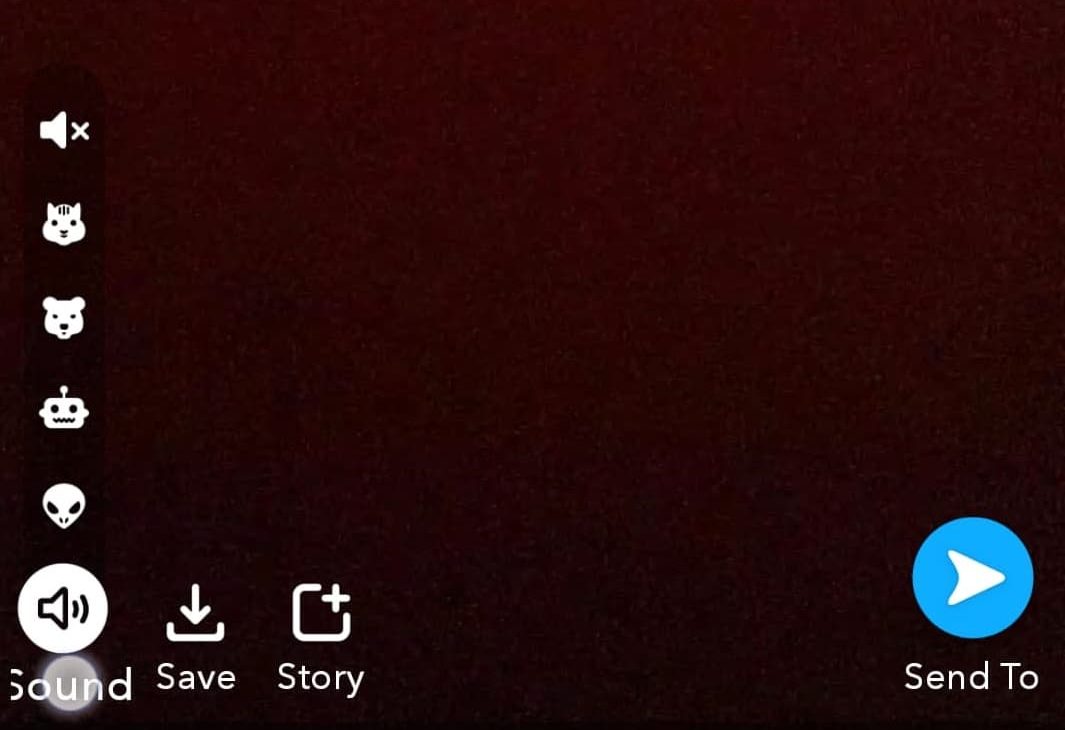 It is true that we knew that speaker icon on bottom left of the screen. We used it to mute video. But we never tried holding it!
Currently, you can find four voice filters in the app
Chipmunk: High pitched like Calvin.
Bear: Low pitched and rough sounding. (This is what we are looking for)
Robot: Do you even need an explanation?
Alien: Some high pitched alien sound. try it out.
How to get the bear voice on Snapchat
I think now you are able to figure it out yourself. Actually nothing more to it. Well, you can always try out the below tutorial. One more thing, you can even use existing videos from your gallery!
To use the bear voice on your snap as I mentioned before record a video using the app. Then hold the volume button at the bottom of the screen. From the selections select the bear so it will give your preview of after changing the voice
.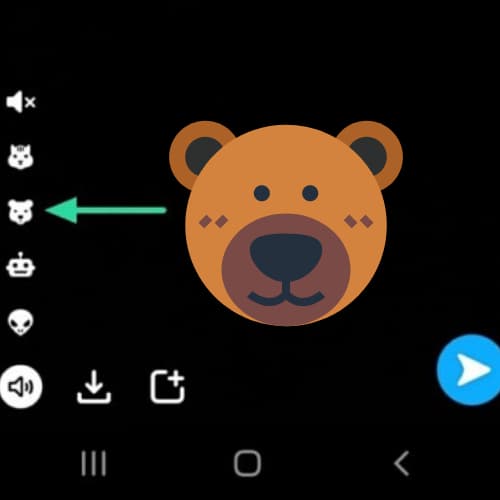 If you are satisfied with the preview you can click on the blue button to share your Snap! Also, you can download it to your gallery by clicking on the download button.
You can try bear voice filter with Scary Snapchat lenses.
It is an awesome way to scare your friends and have some fun.
I recommend Ikon0 Glitch Snapchat filter.
How to remove the bear filter
Sometimes you might want to remove the effects of this filter. Actually it is very easy. You just have to tap on the speaker button on the bottom left of your Snapchat app. Tap once to remove the effect. Tap twice to mute the voice. If you tap and hold you can add another tone changer.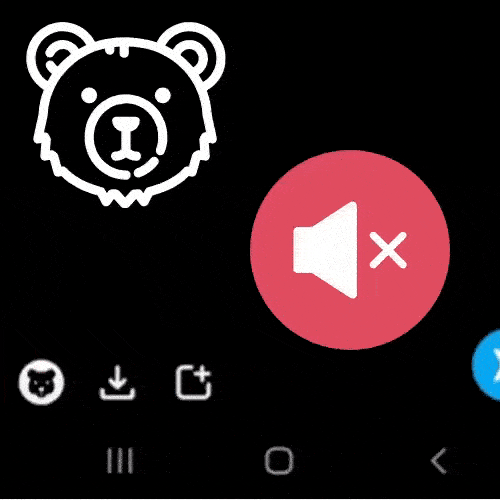 Well if you followed the guide properly you are now know how to use voice filters on Snapchat. As I mentioned again and again voice filters were already there in the app since 2017. We didn't recognize it since we were more focused on photo lens.
I really hope you loved my post on How to put the bear voice on Snapchat if you have any questions please comment below.