Cockroach filter for Tiktok and Snapchat is for all the people who are looking to terrified. Well, we all know that most of us are afraid of Cockroaches. So many people are looking for this filter to prank their friends and family. That's why I decided to write this article so all of you guys can find this cockroach lens very easily.
Also I must say that if you love this filter you must check Spider filter which is very similar to this.
What is Cockroach filter?
As I mentioned above this filter has the capability of putting a cockroach on your screen. So the person who is looking at it might feel that it is crawling on his/ her face. trust me it is very funny to see others' reactions. You guys can record them share with us! It was released in April 2019, for Snapchat and TikTok users
How to get cockroach filter on Snapchat?
1. Open Snapchat Application on your Mobile phone.
Don't have Snapchat app? No worries browse Snapchat website and learn how to install the SnapChat app.
2. Click on Search Bar (Assuming you are already logged in to your Snapchat account.)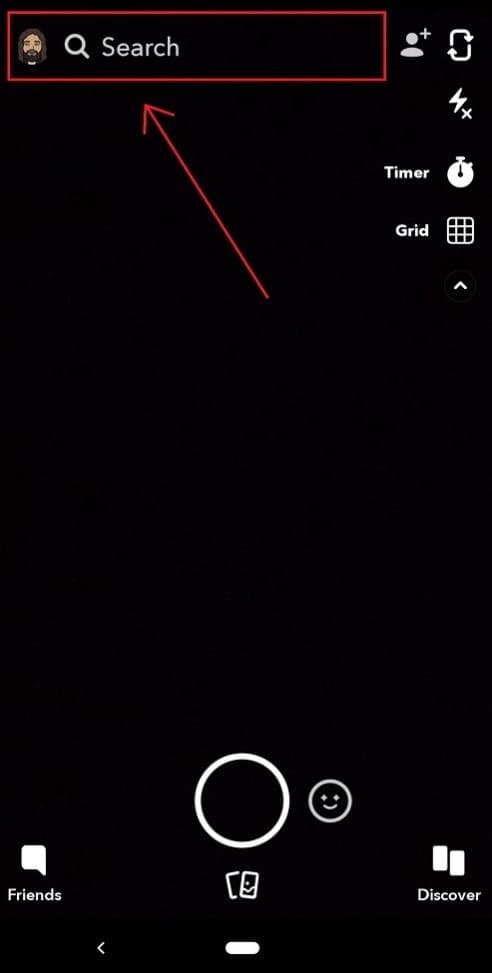 3. Search for the terms " Cockroach ".
4. Scroll down to lenses and find Cockroach Filter by Snapchat. Refer to the image for more info.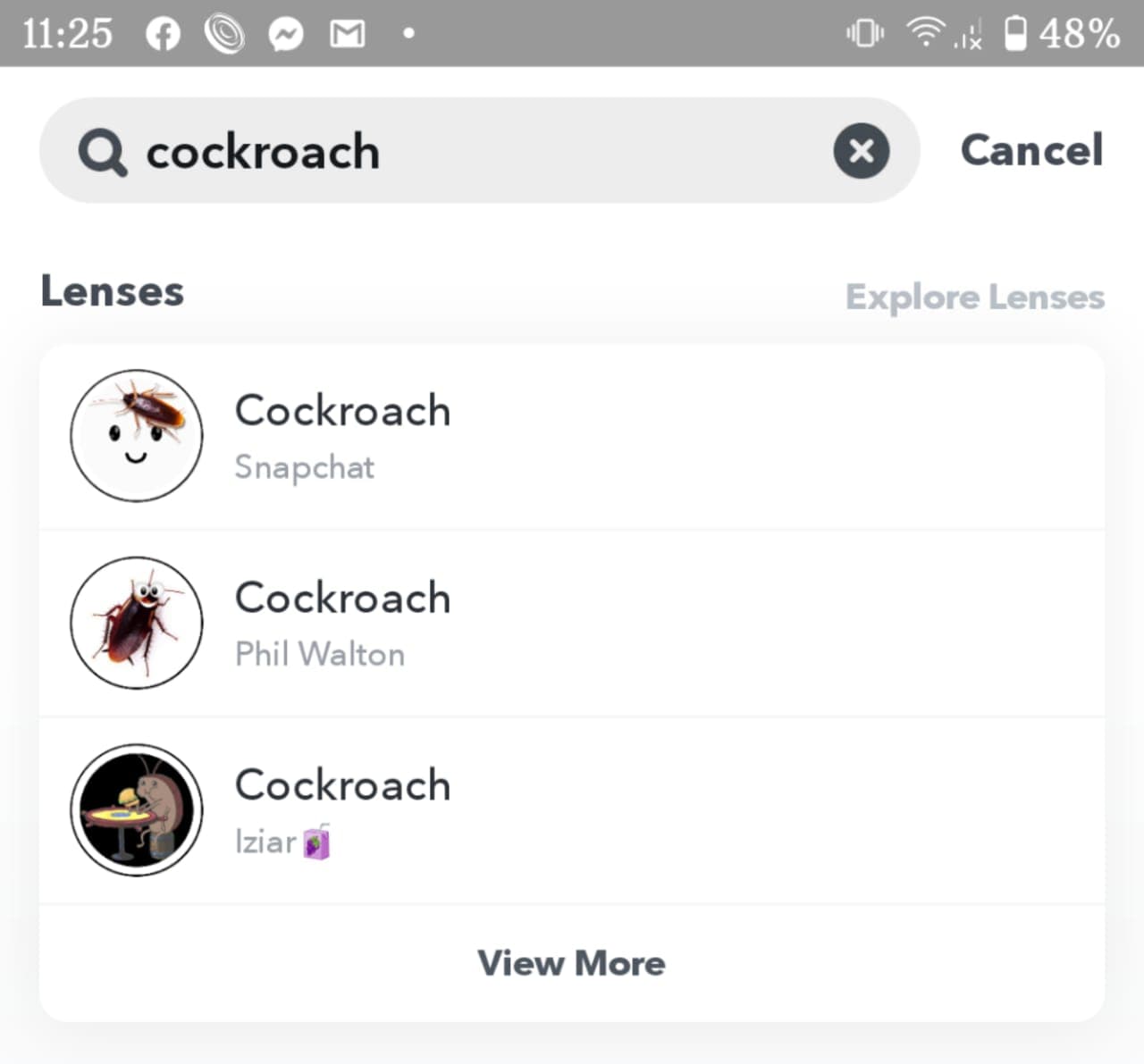 5. Tap on Cockroach on Face Filter.
6. See yourself from front cam through Snapchat. Your new friend will be there.
7. Have fun with Cockroach Filter App.
Also you can simply scan the following Snapcode using your app to directly goto the lens activation.
How to get cockroach lens on Tiktok?
Ok this is bit tricky.
To do this you have to create a video using your Snapchat app. (Refer to the above topic). Then save the Snapchat video on your mobile.
Now open your TikTok app and instead of recording a new video upload the video you created using Snapchat. That's how you will be able to use cockroach filter with TikTok.
Thank you for reading my article on Cockroach filter if you have any questions please comment below. Also if you loved my article please share it among your friends. They might love it too.