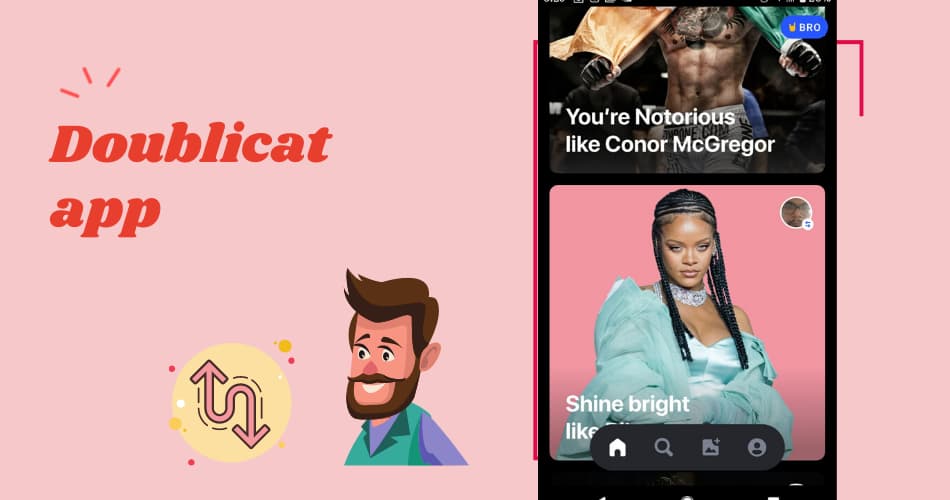 Doublicat app is the perfect alternative for the face swap app. As the name suggests using this app you are able to realistically swap your face in GIFs.
This app utilizes deepfake technology to change faces very easily. If you use this software you won't need to use photoshop or any other editing software to append your face.
These days many people are using Doublicat app to create awesome memes with themselves on it.
If you are also onto meme creation while using your face this is the easiest app for you. Simply put even your grandma can use this apk and become Kayne west in real-time 😀
Another special thing is this app utilizes RefaceAI technology. It is a company and the technology that provides the most accurate face swaps. In my opinion, this is better than the Face Swap App In some contexts.
If you like this app I'm pretty sure you will love Dazz Cam App – 3D Camera for Android & iOS
Download Doublicat app
Fortunately, this app is available for both Android and iOS devices. Since it is available for free in google play store you don't need Doublicat app apk. You can use the following link to download the app from official Android play store and Apple app store.
Is Doublicat app safe?
So many people are asking me whether this app is safe. The thing is if you want to swap your face you have to reveal your face.
When you open the app for the first time it will ask you to take a selfie. Under that, you can see that they have mentioned: "We will never share your image with anyone else". Also, you can find their privacy policy link on this screen. If you are doubtful about it you can read it and decided your self.
However, with my experience and knowledge this app is safe.
Is this app available for PC?
Unfortunately, this deepfake app is not available for PC users. If you really want to use it on your PC you can do so by using an Emulator like NOX. However, I'm not sure whether it will work as it should on PC.
How to use this Deepfake app?
As I mentioned above when you open the app for the first time you have to take a selfie.
Then you can select one of many sections available in the app.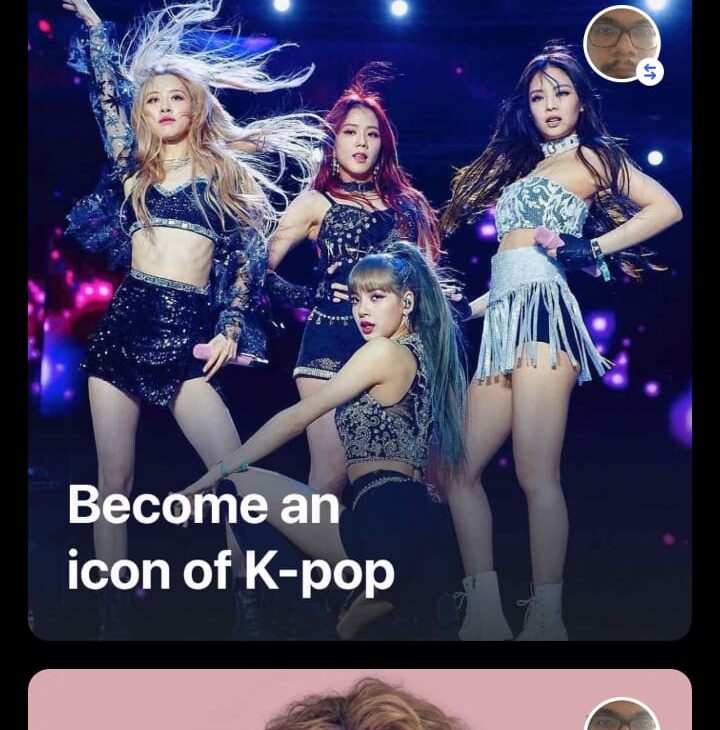 Whenever you select a video the main character will have your face automatically. For example if you select the above become an Icon of K-pop, one of those characters will have your face.
Likewise, you can use this app to create memes also. For this, you need to have a paid premium subscription.
If you loved the article please share it among your friends. Also if you have any questions don't forget to comment below.