Red filter on Snapchat is one of the trending terms these days. Many people are currently searching for it specially to do the Silhouette Challenge. In this tutorial I will show you how to easily get VIN ROUGE filter AKA the red filter on Snapchat.
What is Red Filter in Snapchat?
I hope you guys are all familiar with Silhouette Challenge. Because this filter is mainly used to fulfil it. Simply put using this filter will give you the red background that you need. This Snapchat lens became very popular during January, 2021.
Things you need to have before using VIN ROUGE Filter
SnapChat App
Snapchat Account
How to Get Red filter (Silhouette Challenge) on Snapchat
1. Open Snapchat Application on your Mobile phone.
Don't have Snapchat app? No worries browse Snapchat website and learn how to install the SnapChat app
2. Click on Search Bar (Assuming you are already logged in to your Snapchat account.)
3. Search for the terms " VIN ROUGE ".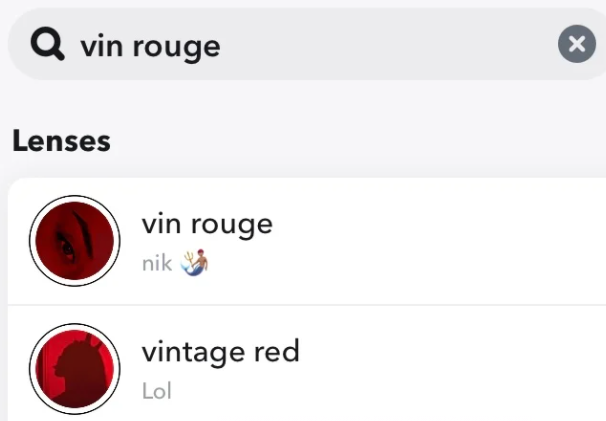 4. Select the lense.
7. Have fun!
Thank you for reading my article on Snapchat Red filter which is actually used to do Silhouette Challenge. If you loved my article please share it among your friends.