In this post, I will teach you the Answers for the X App questions. Since some people still don't know how to play The X – Scavenger Hunt Weekly challenge I will explain it first. Also if you love this app why won't you try the Brain Out app?
What is the X App scavenger hunt game?
The X app game was first released by Six Three LLC company only for iPhone users. Sadly that's true, this app is only available on App Store for iOS users. Android users might have to wait a bit till they release it on Google Play store. In this game, you will be solving puzzles for real prizes. For example, by solving those puzzle you can easily win PayPal Cash or gift cards. Cool right?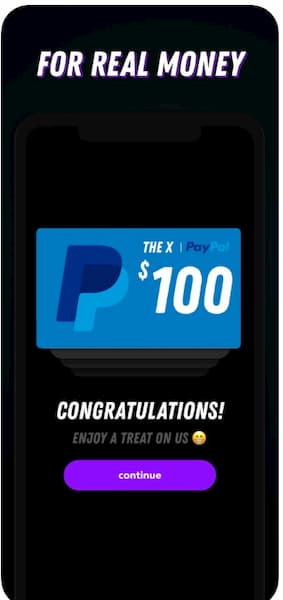 Well, you can purchase hints for the questions for $0.99 when you are using the app. However, in this post, I will be sharing some of the x app solutions. I don't know whether you will get the same questions. But still, those solutions and walkthroughs might be useful for you. However, according to reviews you need to travel to real locations to complete the whole trivial. Well in my walkthrough I won't be able to do this for you!
Some X app solutions and answers.
Following are some The X app answers so you can beat the game easily. Please keep in mind that all credits should go to user nelindaa on Reddit. I'm just using his post on my website.
I am here with all the answers for you guys! from r/PlayTheX
Following are some other answers,
What are THE X APP ANSWERS JANUARY 17

a) Tap on 4 on the PS4 logo and delete 4 and type 5
b) The one with a white circle: Add an earth emoji in it.
c) 1917
d) Scan the barcode, enter the number on lottery tickets.

What the answer to number 3 on this weeks game? it the one with the word drama on the earth and a four digit code
1917 ⚡️⚡️

What the answer to number 4 on January the x app game?
The barcode says "Mississippi Lottery Fake Winning Ticket" Look for that and input the numbers on the lottery ticket.


I got completed this week's puzzle and got a coordinate, what should i do now?

You need to go to the coordinates and take picture to receive prize.
What are the answers for Jan 18, 2020 answers questions?
Quiz 1: bee emoji
Quiz 2: tap the emojis in this order: 🤷‍♂️☕️🐰🕳🕳🕳
Quiz 3: joe burrow
Quiz 4: LSU 🔥 miles
Quiz 5: pot of coffee
What is the answer to the parasite question?
165. Box office earnings of the film
What's the answer to the question with two mice fighting?
Touch the clock two times, the red box 3 times, and after that screenshot
How do I download the X puzzle-based scavenger hunt game?
As I told currently this app is only available for iPhone users. So iOs users can download the app by searching on the App store or clicking this link. https://apps.apple.com/us/app/the-x-scavenger-hunt-weekly/id1435024025.
Thank you for visiting us! I will try to keep this post updated. If you need more help comment below and let us know. Also if this post was useful for you, share it among your friends and spread the news!