Torque pro App is for all the car owners who are looking for a way to accurately see what your car is doing in real-time. The important thing is to have an OBD2 engine management/ ECU in your car if you want to use this app. Even for the Torque lite app you need to meet above requirements. While there are many apps that can be used to get real-time details of your OBD2 engine, Torque pro app has the highest number of capabilities.
If you love engines and trains you must check out Thomas the Train Snapchat filter.
What is Torque pro App?
As I mentioned above pro or the Torque lite app is used to find data about your OBD2 enabled car. For example, using this app you are able to find car performance data and sensor data. Also sometimes you can use it as a diagnostics tool. However, you have to connect this app using your OBD2 Bluetooth adapter. (That is the only way to access your Engine data)
The best thing about this app is you have the capability of designing your own dashboard. This means you can customize the layout to see the important data first. To do this you might have to read torque pro app user manual. You can download it from their website. Also, the Torque app for Android utilizes GPS technology to increase accuracy of its outputs.
However, to download the pro version you have to pay a small fee. It is exactly 4.95$ (Can varies according to taxes) However, the free version, Torque lite app has most of the features. Following is a list of features.
What are the features of Torque Lite App?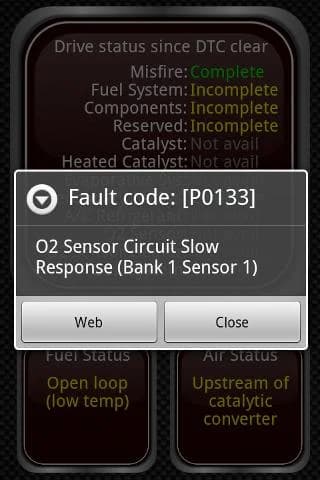 Like I said above there are more features includes in the paid version of Torque App. For example, in the Torque Pro app, you can export your reports as graphs. Also, you can measure MPG for diesel vehicles. So my personal opinion is to go for the paid version only if you are satisfied with the free version.
Currently, this app works for many vehicle brands including Lexus, Doge, GM, Audi, BMW, Toyota etc.
How to download Torque App for Android?
You can use the following button to download the Torque app for your Android device. Since App is available in official Android play store you don't need to download a separate APK.
How to download Torque OBD2 for iPhone iOS?
Currently, the above app is not available for iPhone. However, there is a perfect alternative called OBD Fusion released by OCTech, LLC. However, it is a bit expensive than the Torque pro app. You can use the following link to find OBDFusion App.
Thank you for reading our article on the Torque lite app and the advantage of the pro version. If you have any concerns please comment below. Don't forget to share the post among your friends if you loved the article.