Avatarify App is another awesome app that will let you to be anyone who you love. For example, you can even become Monalisa. This is really amazing!
What is Avatarify App?
This app was released to the world by the company "Avatarify, Inc." To be honest this app is one of a kind.
As I mentioned above this app lets you to become anyone who you want to be. Simply put you will be upload a video of yourself and then a photo of the person who you want you to be. Now the app will generate the same video you uploaded but with the face of the uploaded person.
Also Check Dazz Cam App – 3D Camera for Android & iOS
How to use the app?
Using this app is very easy as 123. First, you have to record a video of yourself. This can be any length. Then you have to find a video of your the person who like you to be. For example Monalisa 😀
Now you have to upload or record the video through the Avatarify App Samsung. In the next step, it will ask you to upload a photo of the preferred person. This is where you upload the Monalisa. Following is what i'm talking about!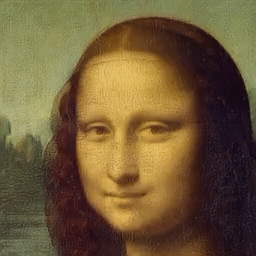 Using this app you will be able to do following.
Make any photo Alive.
Have fun by making alive your boss for your friends.
Say your baby's first words.
Send Happy birthday wishes and other wishes.
Become who ever you want!
How to download Avatarify App
Unfortuanaly, currently this app is available only for iPhone devices. You can download this app for Samsung and other Android devices when they release the app in the play store very soon. Following is the official Apple App store link to download the Avatarify App.
Thank you for reading our article on Avatarify App. If you have any questions please comment below. Also if you loved the article please share among your friends.