Louis Vuitton filter is for everyone who loves shopping in Loui Vuitton. Even though, if you are not a regular person who visits the shop, now you have the capability of becoming one using this Instagram filter. This Big Lips lens was created by Dash Kochukova in December, 2019. Since that day this Instagram filter has been circulating among many Instagram users. I decided to write this post since it is very hard to find a filter on Instagram. If you love these kind of lenses you might love the butterfly filter.
What is Louis Vuitton instagram filter?
As I told this filter is related to fashion shopping mall Louis Vuitton. By using this lens you will be able to add creative Louis Vuitton logos to your face. The best thing is that these filters will be sparkling and glowing on your face. This will multiply your prettiness and the quality of being elegant. I present the following section for people who don't know what this shopping brand is.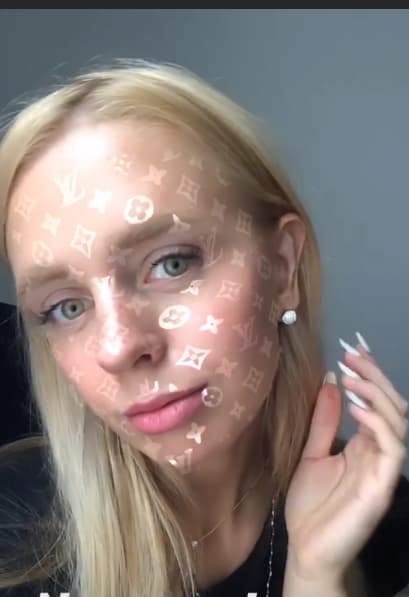 According to Wikipedia Lious Vuitton is a French fashion house and the luxury retail organization started in 1985. They sell many luxury products such as shoes, sunglasses, jewelry, watches and leather goods. Due to its brand popularity, their logo is very famous in the world. That is one of the main reasons why you should use this Louis Vuitton filter for Instagram.
How to unlock Louis Vuitton Big lips lens in Insta?
1. Open Instagram Application on your Mobile phone.
2. Click on Search Bar (Assuming you are already logged in to your Instagram account.)
3. Search for the terms " dasha.kochukova". Find the user. Go to her profile.
4. Scroll down and tap on the Filter icon or click on the Insta Masks status update.
5. Scroll down or move left in the status till you find the loise Vuitton filter. Tap on it. Click on Try it. Also, you can click on save to the camera button.
6. Now take a photo. You will see the 3D logos on your face.
Thank you for reading our article on Louise Vuitton Instagram lens. If you loved the article please share it among your friends. They might love it too.